In 1998, Chuck Templeton started a company called EasyEats.com. I went to high school with Chuck. We discussed the business plan which included providing recipes, food critic review, and much more. He eventually honed the scope and changed the name to OpenTable.
As you probably know, the company would become an icon for what it meant to create a two-sided marketplace business model. The service that connects consumers looking for reservations with "open tables" in restaurants has become a staple of life for many people.
"We want to be the OpenTable of X" (with X referring to a market outside of dining) became a familiar phrase in Silicon Valley following the company's market success, and remains so today. Even though this was over 20 years ago, OpenTable's "backstory" demonstrates tried and true practices for innovators that remain important today.
1. Solve Problems You've Experienced Yourself
Chuck came up with the idea for OpenTable after watching his wife struggle to make last-minute restaurant reservations for a weekend visit from her family.  She would call one restaurant and get a reservation for Saturday, then she would call a different place for Sunday but they would be full, so she then needed to switch the first one. The process went on for three hours. When you see or experience frustration directly, you can see problems to solve and gain the motivation to fix them.
2. Find a Good Name But Recognize It May Change
Many innovators agonize over the name of their company. The time spent debating names is better spent developing the business. Early on, Chuck discovered that upscale restaurants didn't particularly care to have their gourmet fare called "eats." So, he and his team switched the name from EasyEats to the more refined sounding "OpenTable." What you think is a perfect name on day one will likely change as you get customer feedback and see the market's response to your products and business model.
3. Balance Vision with Reality
The original idea behind "EasyEats" (aka OpenTable) was much bigger. The first business plan focused on creating a platform for a whole series of "Easy" online booking portals, like EasyCuts for hairstylist appointments and EasyPutts for golf reservations. Restaurants were the first vertical market, but the strategy at the time was staggering in scope. Within a few months, Chuck and his team realized that holding onto a vision that was too broad would kill the company. Instead, they reeled back their vision and focused on transforming the restaurant world.
4. Get as Tactical as Needed to Get Customers to Say "Yes!"
Implementing OpenTable's online reservation system was a huge challenge. At the time, restaurants weren't even wired for the web yet.  Most restaurants used a pad of paper at the receptionist stand. To get the reservation systems into as many restaurants as possible, the OpenTable team would order internet service on behalf of the restaurant, pickup and deliver the equipment on the back of mopeds, and then run cables across the ceiling. They did everything they could to make it easy for customers to say "yes" to their offering, even if it meant getting the internet going that would connect to OpenTable's online service.
5. Become an Indispensable Part of Your Customer's Life
Once a restaurant joined OpenTable, the switching costs of getting rid of the service was incredibly high. This wasn't part of OpenTable's original thinking or strategy. They didn't realize how "sticky" their business model would get. When restaurants have several years of data in the system, the next several weeks of reservations lined up in it, a staff that's been trained on how to use it, and a large percentage of their reservations coming through it, they're essentially locked into the model. The best solutions to the biggest problems become embedded in everyday life in ways that make swapping out one product or service for another difficult. That's what creates competitive advantage.
Two decades ago, OpenTable proved out these five important innovation lessons. They're as relevant for entrepreneurs and corporate ventures today as they were back then. We can also see how these approaches were precursors to larger movements in lean startup, design thinking, and agile.
The backstories of how great companies, services, and business models achieve success reveal a messiness that's an inherent part of the innovation process. The ability to live with uncertainty and remain flexible, while doing everything you can to solve problems that you – and customers – care about, distinguishes the innovation leaders.
This article was originally published on Inc.com and has been syndicated for this blog.
About the Author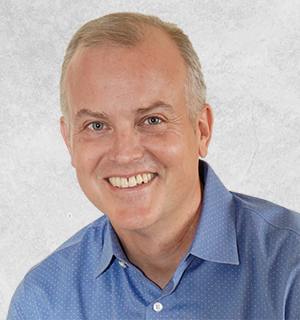 Soren Kaplan is the best-selling and award-winning author of Leapfrogging and The Invisible Advantage, an affiliate at USC's Center for Effective Organizations, a columnist for Inc. Magazine, a leading keynote speaker and the founder of Praxie.com. Business Insider and the Thinkers50 have named him one of the world's top management experts and consultants.